Nashua, NH Cosmetic Dentistry Services
Welcome to Pearl Dental Associates!

We provide a broad range of dental services to guarantee that our patients' oral health and cosmetic smile goals are accomplished. Our office welcomes patients of all ages for treatment and is a convenient one-stop-shop for all of your dental requirements.
One of the most desired cosmetic traits in the world is a lovely smile. We are here to help people of all ages and backgrounds achieve their dream of a bright, straight smile. Our cosmetic dentistry office in Nashua strives to improve your smile and help you gain confidence in the way your teeth look, whether through minor modifications or significant treatment programs.
Our Cosmetic Dental Procedures Involve:
Ceramic Crowns
A crown protects teeth from cracking and helps with chewing by evening out the bite and assisting with the chewing process. One of our doctors will examine your tooth and determine whether a tooth crown or one of our other dental services is required.
Dental Implants
Dental implants are a fantastic method to have the full, attractive smile you've always wanted. A dental implant serves as a foundation for a replacement tooth or set of teeth. Many patients benefit from dental implants because they require significantly less upkeep and provide far more stability than dentures.
Veneers
Veneers are a great approach to improve the appearance of your smile and make cosmetic changes. Veneers are a terrific option to widen your smile, and our dentists will be pleased to sit down with you and discuss whether or not a veneer is right for you.
Teeth Whitening
One of the most popular questions we get is how to make a smile brighter. This is a quick and simple treatment option that may be done regularly. Some foods and beverages, such as wine and coffee, stain teeth and cause discoloration.

The teeth whitening procedure uses a bleaching agent to lighten the color of the teeth. Furthermore, the procedure removes plaque and tartar from the teeth, which are known to cause dental disorders.
Bonding

Dental bonding is a process in which a tooth-colored plastic material is applied to the surface of a patient's teeth. The material hardens and attaches to the tooth with the help of a special light.
Dental bonding is a technique for enhancing a patient's smile. It can be used on teeth that are fractured or decayed. It can also be used to fill cavities. It can be used to alter the shape and size of your teeth, giving you a more even grin! It's also widely used to shield exposed teeth from receding gums.
Invisalign
Invisalign is a modern way to straighten your teeth without the use of wires or metal brackets. Invisalign is made up of a set of custom trays made just for you, as well as a treatment plan devised by your dentist or orthodontist to shift your teeth. The trays are constructed of a smooth plastic that covers your teeth and puts them into position gradually.
During your initial visit to our Nashua office, our team of dentists will work with you to decide what procedure would best enhance you, as well as what goals you have for your smile. During your comprehensive dental exam we will evaluate many different factors and take those into consideration prior to making any decision.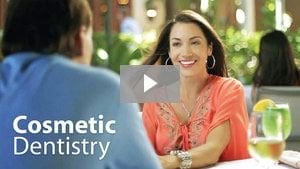 Share Your Thoughts
Communication is an extremely important part of the smile makeover process. At the first makeover consultation, it helps if you describe what you would like to change in as much detail as possible. Bring along pictures of smiles you like, or of how your own smile used to look. Your makeover dentist will have some thoughts to share with you as well because dentists are trained to look at smiles in terms of facial balance.

Make A Plan
An important part of planning a smile makeover is a comprehensive dental exam. Cosmetic Dentistry offers an amazing array of lifelike tooth restorations and treatments; but first, any conditions in your mouth that may jeopardize a good result must be taken care of. If your teeth are
discolored, for example, the reason must be determined. You may have an underlying dental disease that needs to be treated before whitening your teeth; otherwise, the whitening may not last. Likewise, if you often drink red wine or other beverages that stain, you might do better with porcelain veneers than bleaching treatments.
Try It Out
A smile makeover is an investment that is meant to last. That's why many of the procedures performed are irreversible. So if you are contemplating some changes, it's a great idea to try them out before you fully commit to them. There are many ways to preview the results: computer imaging, 3-D models, and even placing temporary restorations on your teeth so you can see what the final results will look and feel like in your own mouth. This also allows a fine-tuning of the makeover plan.
A "trial smile" is a great way to eliminate unknowns in the makeover process. But when it's all done, there's still one thing you may not be prepared for: how great it feels to flash your new smile to the world!
---
Cosmetic Dentistry in Nashua, NH FAQ
What are some situations that necessitate cosmetic dentistry? Cosmetic dentistry can help with a range of conditions, including:
Teeth that are crowded or crooked
Teeth that are stained or discolored
Teeth with gaps
Changing out old crowns
Restore your teeth if they've become decayed
If you are having any of these confidence concerns as a result of a dental condition, we strongly advise you to contact our experienced dental team at Pearl Dental Associates so that we can restore your smile and restore your confidence to the level you desire.
Are cosmetic procedures suitable for everyone?
You may not be able to have a cosmetic operation performed in certain conditions. If you smoke, for example, you may not be able to get dental implants since smoking weakens the jawbone. Similarly, children's jawbones may not have fully formed, implying that dental implants may not be appropriate until adolescence.
What are the costs of cosmetic dentistry?
The cost of cosmetic dentistry services varies based on the patient's needs. We recommend making an appointment to receive an exact price for your cosmetic dentistry treatment.
At Pearl Dental Associates, we take pride in our ability to meet the aesthetic dental needs of a wide range of patients in Nashua, NH.
Whether you need one of the services described above or just want to whiten your teeth for a brighter smile, our cosmetic dentists are always ready to help you make the best decision and have a pleasant experience.
Want to learn more about Cosmetic Dentistry treatments at Pearl Dental Associates ?
Call our Nashua, NH office at (603) 883-6010 today to book an appointment!